KBS Rabbe
Office Support Service 
Support regardless in your office location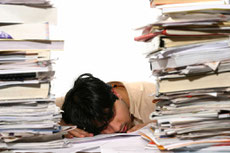 It shouldn't happen to you!
I can help if you having issues caused by:
- Lack of staff
- Holidays
- Illness
- Or just much more work than clerks.
I am flexible to your business needs, working on a short term or long turn contract.
Work Areas:
- Create quotations and invoices
- Assistance with advertising / or marketing projects
- Create price and article lists
- Processing
- Correspondence
- General office administration
I will quickly familiarize with the tasks assigned to me.
Hourly rate:
The pricing and the hourly rate (24,00 € to 32,00 €) depends on particular work and responsibility. Travel costs are calculated separately.  All invoices of company KBS Rabbe are written without VAT, because it is a small company.
Call or send me an email, I will contact you promptly.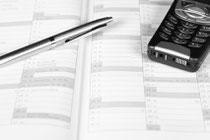 Office: +492835-4471565
Mobil: +4915161104401